Discussion Starter
·
#1
·
Got my intake today from Fuel Customs in pomona ca............
First impressions were good, the intake kit was well packaged and all components had high cosmetic appeal....
The fit of the air filter is very tight and a little tough to get on the first time,and the hose clamp needs to be loosened all the way out due to the rib on the end of the air Tube. The fitment at the throttle body is a little tough to get in too......
personally id rather has the boot and filter be a little tight and not have to worry about them falling off!!!

the bracket mounting bolt holes were a little too tight and i had to apple a little elbow grease to get everything lines up....this may be due to manufacturing differences in the aluminum sub frame or the powder coating, a couple of small issues that will be brought to the attention of FCI to get the little bugs worked out////
It works best to assemble the intale off the bike then install.....


In comparison with my Trinity adaptor and filter kit with the LT-R TUBE and custom made bracket


the intake tube needs to be rotated to the correct position to clear the rear shock as with any intake kit final fittment is key!!!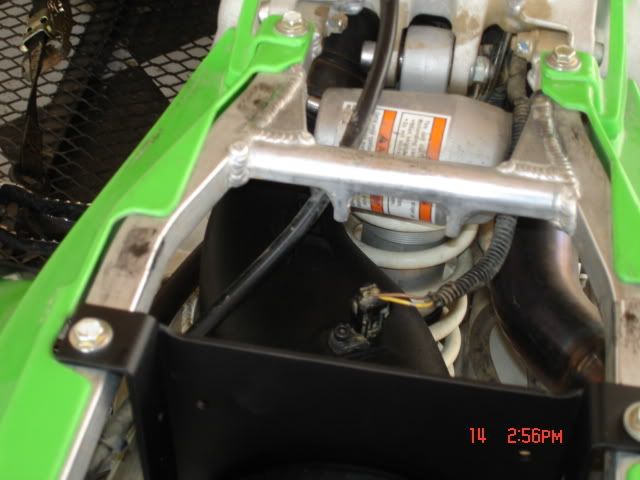 on the dyno.....
this is my personal bike and was ran on the gncc's because i currently have a hurt back and did not feel like changing them....DYNO SLICKS would add another 10% to the runs........
Both intakes were ran several times, RETUNED AND RAN AGAIN, and the best runs were used for the comparison....engine temp was above 165* on the vapor computer....

From the very first run the FCI picked up noticable power and after some tuning it produced very good gains over the Trinity filter kit and lt-r tube.....