Discussion Starter
·
#1
·
Continued from Part 1
Intake bracket set into place. Notice it goes over the plastic towards the rear of the quad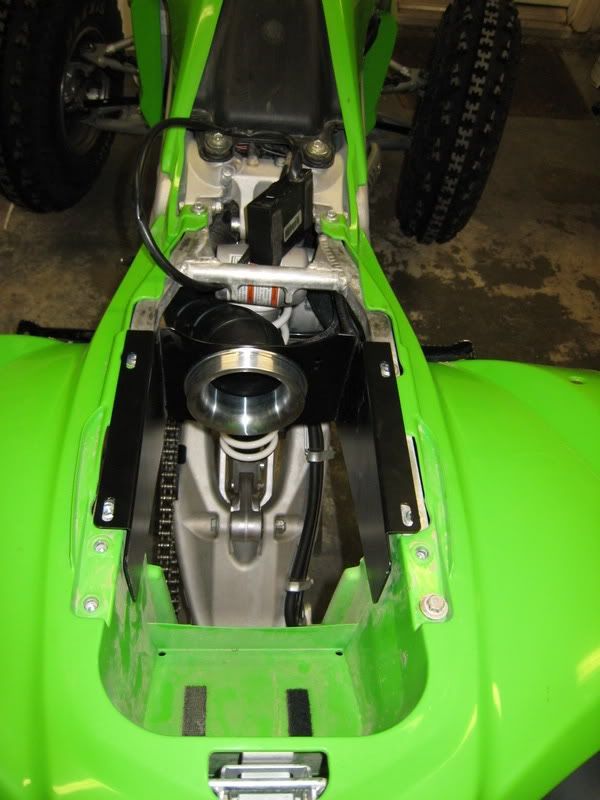 Make sure you install the air temperature sensor into this bracket before final installation. Remember this sensor only measures the air temperature, not the air flow, so having it installed next to the air filter works just fine. I put a little dielectric grease to the connection to keep out water/dirt/sand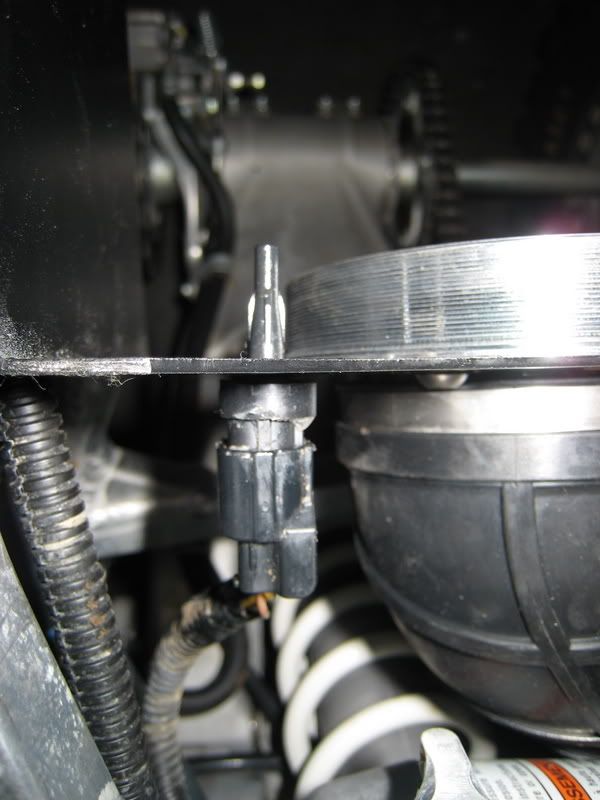 The new intake tube will curve around the top of the rear shock
You want to adjust the new intake tube so it does not contact the rear shock. There should be about a 1/4" gap once adjusted correctly
With the new intake bracket bolted down, verify that the new intake tube is not contacting the top of the rear shock.
10/29/2007 - Updated intake bracket design
Now verify everything is installed correctly and tightened up. Here are a few shots of the final install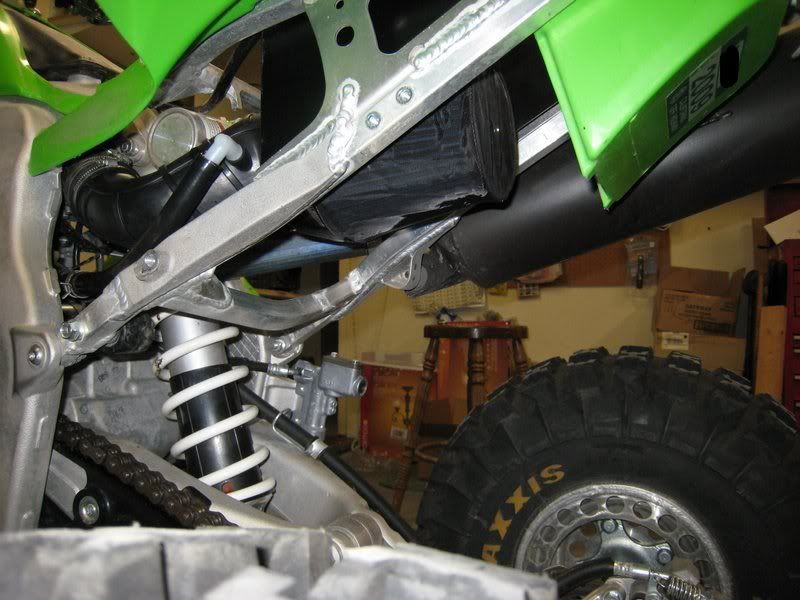 END
I hope that these pictures will help anybody else installing this intake. Use these along with the the instructions included from FuelATV and it should be an easy install.
Remember, install a new FI map that reflect your modifications.
Have fun and enjoy!
<UPDATE. FuelATV updated the intake bracket design, so no modification of your seat pan is required. I've removed the section about modifying your seat pan and added a couple updated pics.>